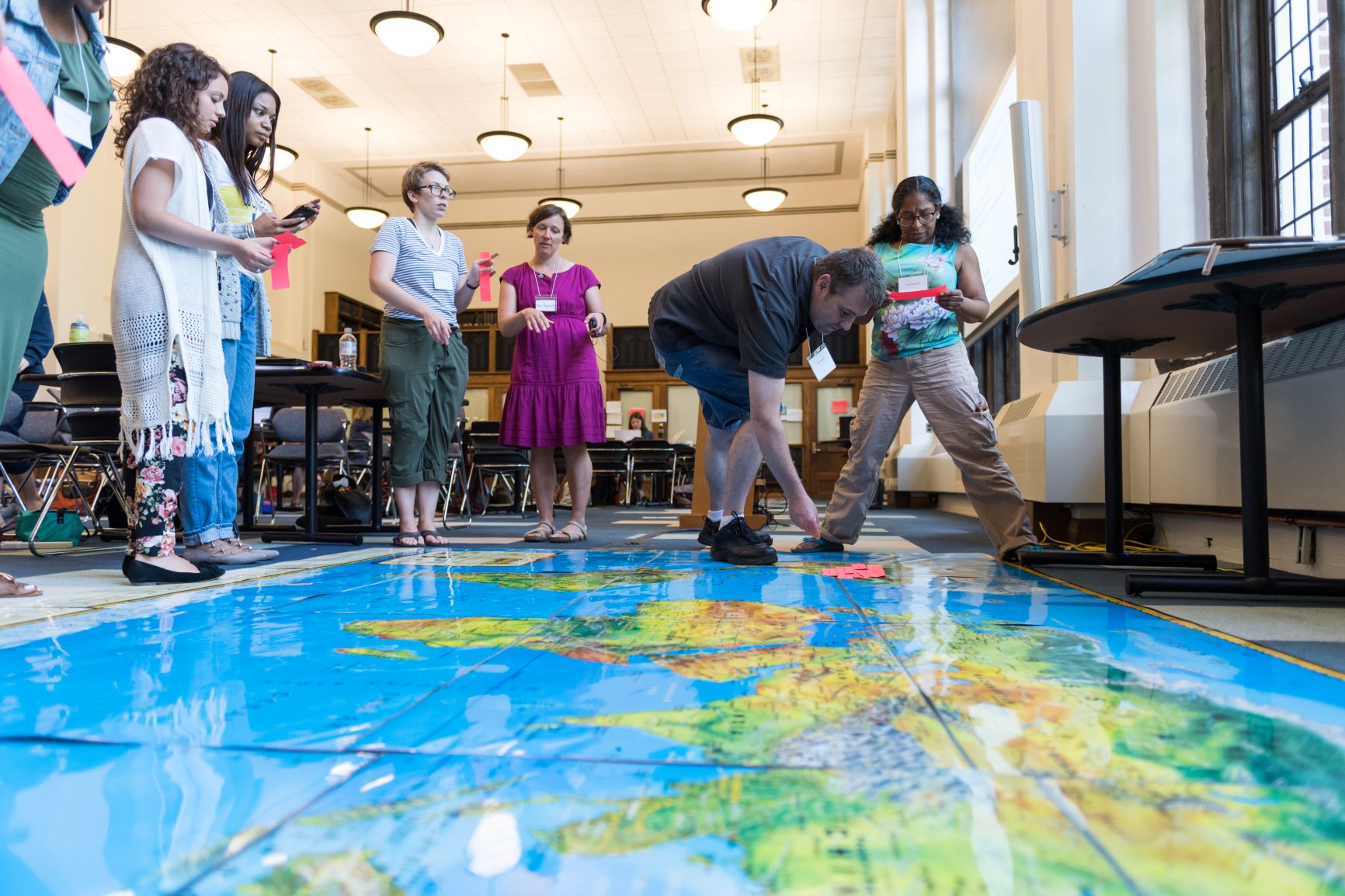 we won't solve problems together until we realize we can't solve them alone.
The good news: It doesn't have to be so hard.
If we are to create more just and sustainable communities, we need to connect environmental, social, and economic realities-—and most importantly, the people that experience them.

My mission is to join hearts and minds to reach goals we didn't know we shared. Through teaching, communication, and instructional design, I help unlikely allies dig down to common values such equal opportunity and human dignity.
With 25 years experience designing and delivering programming to global audiences (details here; summary here), I can help you make the complex more accessible. Here's how we can work together:
Leadership Development & Communication for Sustainability and Social Justice
Educators, public officials, and innovators are on the front lines of shaping change. But framing issues and rallying buy-in can be daunting. To reach people and inspire action, your message must be clear and compelling. Let's craft the right policy language, energize outreach, or reach clarity on the source of conflict. My experience can help make the complex, understandable.
Facilitation and Facilitator Training
Leading discussions about justice and sustainability requires a skilled touch. Intelligent, successful dialog is built upon strong scaffolding. Let's tackle it together. My expertise in working across political and cultural boundaries can make your initiatives more effective and unifying. Together, we can catalyze action towards racial justice, or help constituents realize that we can't have a good economy without a healthy environment.
A few of my clients: