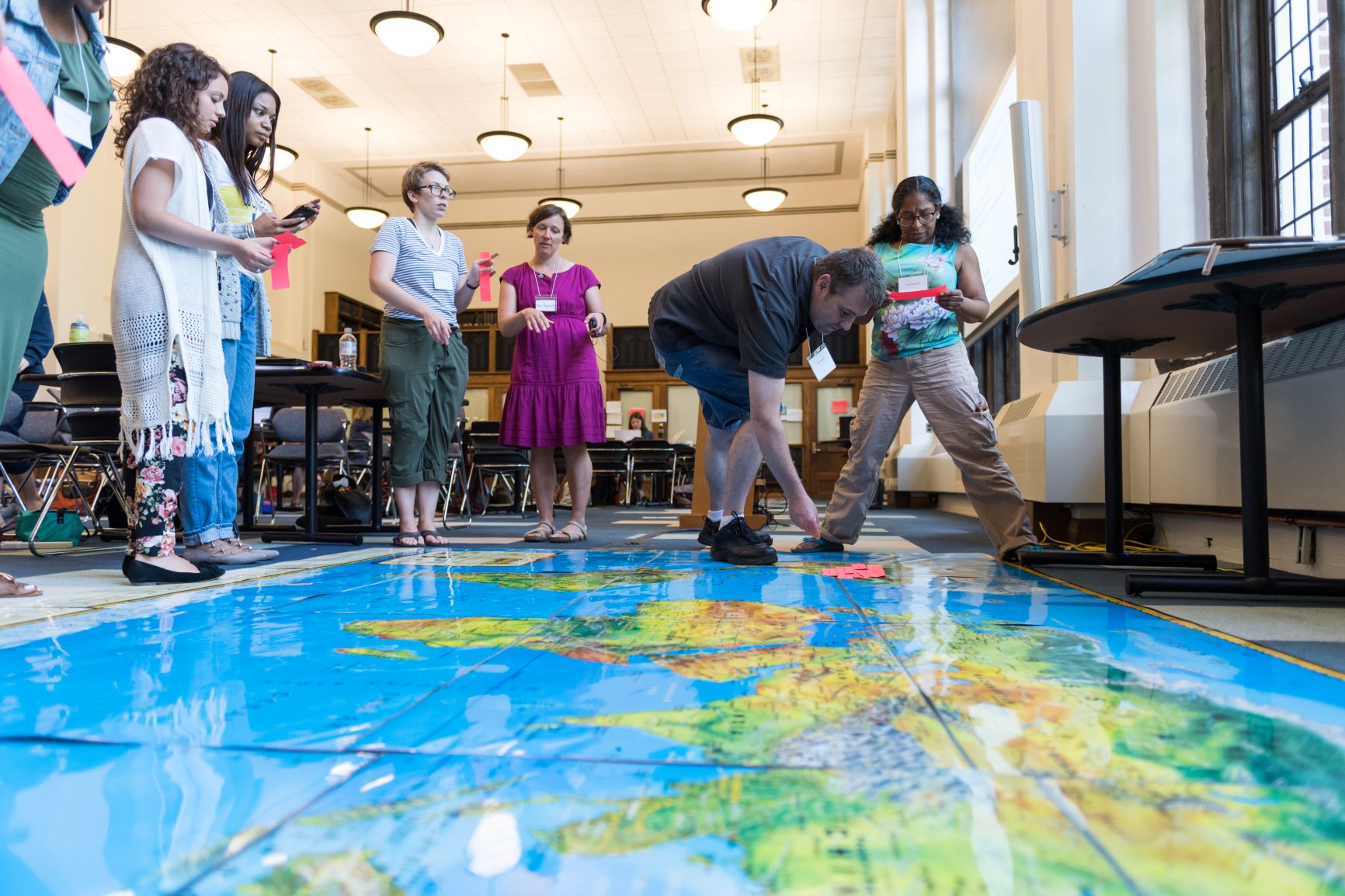 we won't solve problems together until we realize we can't solve them alone.
The good news: It doesn't have to be so hard.
If we are to create more just and sustainable communities, we need to connect environmental, social, and economic realities-—and most importantly, the people that experience them. My mission is to join hearts and minds to reach shared goals. Through teaching, communication, and instructional design, I help unlikely allies dig down to common values such equal opportunity and human dignity.With 25 years experience designing and delivering programming to global audiences (details; summary), I can help you make the complex more accessible. Here's how we can work together:
Facilitation and Facilitator Training
I offer workshops that prepare educators to lead in-house faculty development based on my book, Reframing the Curriculum: Design for Social Justice and Sustainability. The program equips teams to help colleagues integrate sustainability and social justice across the curriculum, regardless of grade or discipline. Programs include facilitator guides, slides, agendas, and other resources that can be customized to your needs. Interested? Fill out this quick form, or contact me to learn more.
Strategic Communications
Public officials are on the front lines of shaping change. To reach people and inspire action, your message must appeal to shared values—and that takes the right framing. My expertise in working across political and cultural boundaries can make your initiatives more effective and unifying. Together, we can catalyze action towards racial justice, or help constituents realize that we can't have a good economy without a healthy environment. Contact me to discuss your goals.
A few of my clients: